The Jaguar Drivers Club of Queensland wishes to advise that it cannot provide Jaguars, or to advise on the availability of Jaguars for use as wedding cars or as hire cars for such occasions as school formals. Department of Transport regulations and insurance requirements limit this service to businesses with cars licensed as hire cars.
Commercial providers include:
---
---
Grace, Style and Space Classic Jaguars, Eric Page-Hanify, 0407 630 677, Jaguar Car available - Mk IX
This email address is being protected from spambots. You need JavaScript enabled to view it.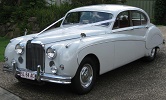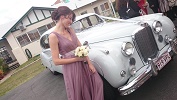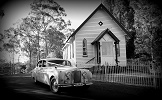 ---
---
Kenz Classic, Ken & Robyn Carmichael,(07) 3366 5457, Jaguar Cars available - Three MkVIII & a Mk IX - all white.
This email address is being protected from spambots. You need JavaScript enabled to view it.
---
---